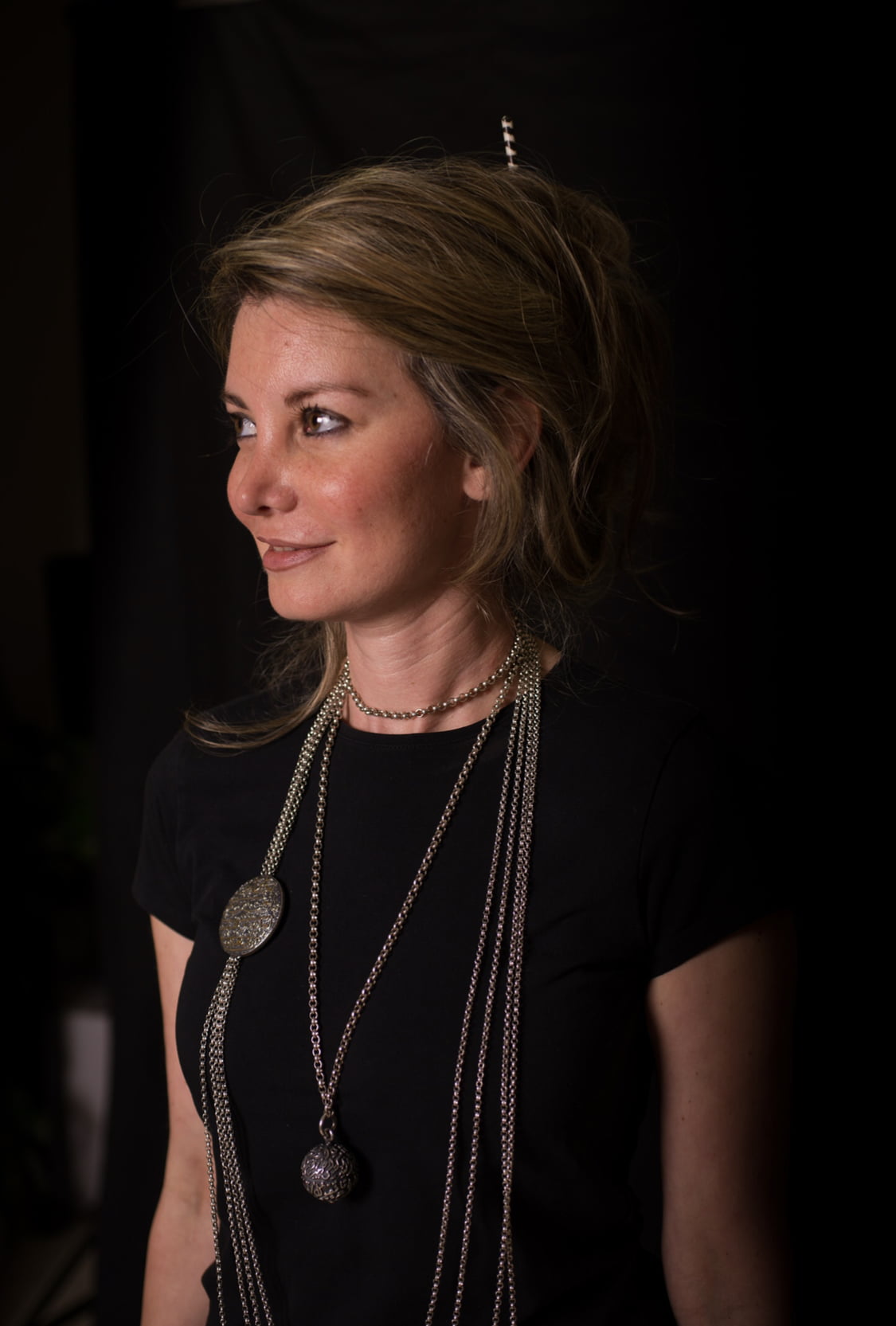 Dania Almouine's fascination with magnificent jewelry began after receiving her bachelor's degree from dental technician department in 1991.
Having been raised in Aleppo's rich environment its and oriental culture, Almouine was inspired to translate her culture into wearable art. Her couture jewelry designs include a striking blend of silver and 24k gold, decorated with precious gemstones and unified Arabic letter inlays.
Afterward Almouine Decided to mix her creative works with an academic knowledge by attending Gemology and Jewelry design in HRD Antwerp.